Korean Side Dishes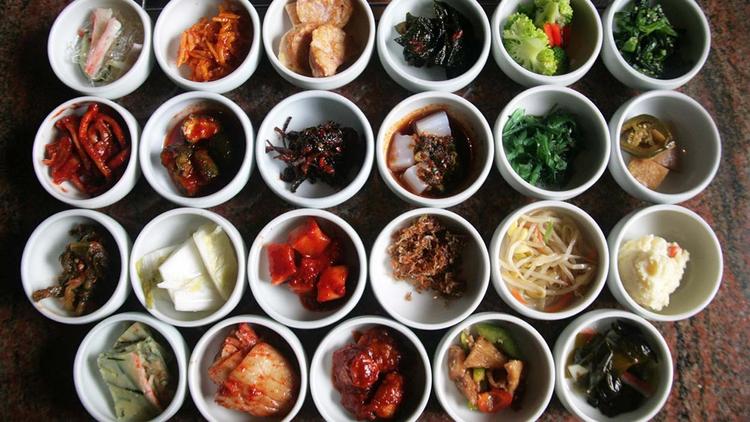 Korean side dishes or banchan are a staple in all Korean meals. If ever you go to a Korean restaurant, they will always give you a bunch of small bowls with assorted vegetables and sometimes seafood. Banchan serves in a way like an appetizer does in other cultures but it isn't only eaten at the start of a meal. Banchan is eaten throughout a meal and is intended to supplement the main dishes. Traditionally, banchan was also served with rice for breakfast as it was a light meal.
Kimchi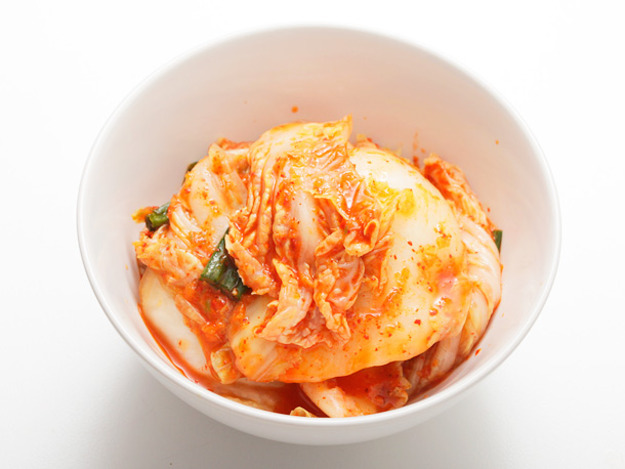 Kimchi is probably the most iconic Korean food. If you were to ask someone to think of a Korean food then they would probably reply kimchi, and for good reason. Koreans are crazy about kimchi. Not just crazy, straight up insane. There are legitimately over 100 hundred different known kinds of kimchi. Korean families will sometimes keep a kimchi fridge which is like a mini fridge intended to hold kimchi. If you are korean then you have probably eaten your mom or grandmother's homemade kimchi at some point. Like I said, insane. Kimchi is a dish made up of pretty much any vegetable, fermented in a seasoning of salt, chili powder, garlic and a few other ingredients. The most common kinds of kimchi are the traditional napa cabbage kimchi, radish kimchi or kkakdugi, and cucumber kimchi. Once it is done fermenting and ready to eat it kind of smells like feet left in the sun for a day. But it actually tastes decent considering the smell. It is an acidic food with kind of a vinegar taste, a little spice from the chili powder and the original flavoring of whatever vegetable was fermented. Overall, I wouldn't say I'm crazy about kimchi but I do enjoy eating it, even if people ask me if something crawled up in my mouth and died after I've had a meal.
Seasoned Spinach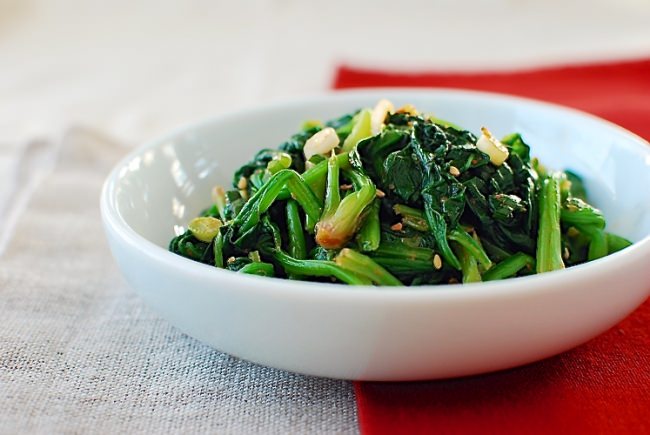 Seasoned spinach - sigeumchi namul in Korean - is a simple Korean side dish. It consists of spinach seasoned in soy sauce, sesame oil and garlic. I hate spinach so my opinion of this dish doesn't hold much weight but I do think that it tastes better in this iteration than any other kind of spinach related dish I've eaten. It's decently flavorful and eating it with rice actually makes a pleasant mouthful if I can forget what it is I'm eating. In my experience, it definitely doesn't go as well with main dishes as other sides. I think that it is best eaten simply, either alone or with a little bowl of rice. Not on the top of my list for side dishes, but I know people that really like it so I guess it's an acquired taste.